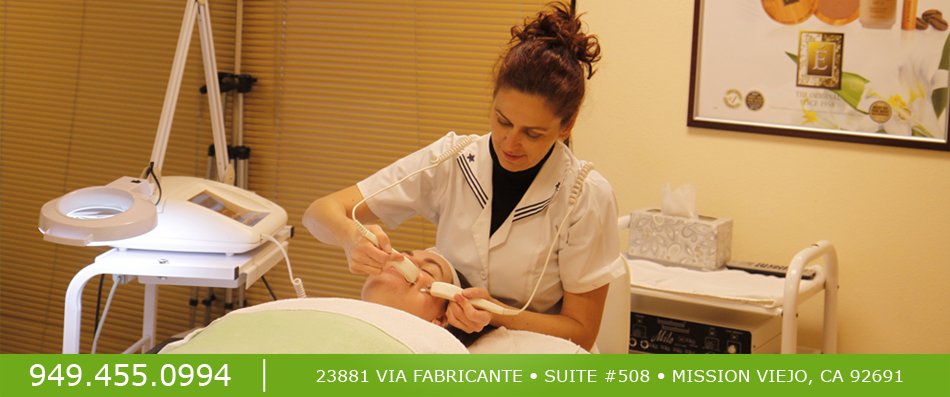 Facial treatments

Signature facial


Full Session: 90 min. $125
Deluxe: 105 min. $140

Take a trip to Hungary! Treat your skin, and your senses, to the exotic Eminence skin care line. Eminence products contain high-quality, organically grown Hungarian ingredients inspired by an old-world knowledge of herbs and fruits. Our Signature Facial addresses a variety of skin concerns such as premature aging, wrinkles, sun damage, acne, loss of elasticity, skin tone and radiance. It includes cleansing, exfoliation to expose fresh new cells, therapeutic massage, steam, extraction of impurities, a personalized mask, moisturizer cream and recommendations for continued in-home care. During the facial your hands will be pampered with a light reflexology massage.

NOTE: The Signature Facial may or may not include extraction of impurities, based on your individual needs.


Pampering facial – 50 min. $80

Using organic products, the Facial includes cleansing, exfoliation, therapeutic face, neck and shoulder massage, personalized mask, moisturizer cream, and recommendations for continued in-home care.


Iontophoresis – $25

A deep-moisturizing process using electricity.

Lash tint – $25

Brow tint – $20

Specialties

FSD MicroPhototherapy

$150 (face & neck)+ $30 (decollate)

A light and heat facialtreatment based on the same technology used by leading dermatologists around the world. Immediate Benefits of this Treatment:

Creates a natural, radiant glow
Homogenizes skin tone (reduces redness, lightens hyper-pigmented areas)
Decreases pore size
Reduces fine lines and wrinkles
Increases elasticity
Stimulates and speeds up collagen regrowth
Decreases pore size

Expect to see a much Brighter Complexion after just one treatment or, for more intense results, book a complete series of 8 treatments and watch your skin shine!

Read more about MicroPhototheraphy

Bio-Ultimate firming facial (Microcurrent)

75 min. $115

It's a facelift without surgery! The Bio-Ultimate Facial was featured on "Oprah" during a segment titled "Look 10 Years Younger in 10 Days." This facial uses microcurrents—low-level electricity that helps reduce the signs of aging by diminishing the appearance of fine lines and wrinkles. Expect immediate visible lifting and toning, and firmer, revitalized skin. For an ultimate result it can be combined with FSD Microphoto Therapy. (ask for pricing)

Package of:

3 $315 / $105 ea.
6 $588 / $98 ea.
10 $900 / $90 ea.

Professional Peels (by Image) – Advanced Results


The Vitamin C Face Lift (level 1) – $85
This revolutionary treatment performed in four layers will change the image of your skin in just one application. Vitamin C, Hyaluronic acid and gentle but highly active fruit-enzymes speed up cellular turnover and brighten, tighten and lighten your skin in just one treatment. This treatment is indicated for patients with rosacea, dry/dehydrated skin, pregnancy, smokers, and dull/tired skin. The Signature Facelift is an ideal peel to start out with because it is gentle with no downtime

The Lightenting Lift (Level 1 and 2) – $75-$100
This mega-lightening treatment gently blends lactic acid and a cocktail of lightening and brightening agents to reduce sun spots, brown spots and the redness caused by rosacea. The Lightening Lift is indicated for patients with superficial pigmentation, sun/brown spots, and uneven skin tone.

Image TCA Lift (Level 3) – $125
This exclusive blend of TCA, salicylic-acid and retinol is great for hyperpigmetation, rolling acne scars, uneven texture, solar damage and fine lines.

Clinical treatments

REPÊCHAGE® four layer facial

75 min. $118

Named "the best facial of the century" by Cosmopolitanmagazine. Layer upon layer of pure, fresh European seaweed rejuvenates, tones and helps firm the skin. We apply two massages and then a cool aqua green seaweed mask, followed by a warm, mineral-rich mask. The results are impressive – an instantly more youthful appearance. You won't believe your eyes!

Waxing

We use the finest warm wax for quick hair removal, then finish with products that soothe the skin and slow hair re-growth.

| | |
| --- | --- |
| Full Legs Plus Bikini | $70 |
| Upper Legs | $42 & up |
| Half Legs | $38 & up |
| Basic Bikini | $25 & up |
| Brazilian Wax | $65 |
| Full Arms | $40 |
| Half Arms | $25 |
| Underarms | $20 |
| Back | $55 |
| Eyebrows | $24 |
| Lip | $15 |
| Chin | $15 |
| Full Face | $40 & up |

PLEASE NOTE: Waxing is not recommended for persons taking the acne drug Acutance or for areas of the face where Retin-A or Glycolic-Acid is used. Also, individuals who have diabetes or are undergoing any cancer treatment should avoid waxing.