Popular Services
Light and Heat Energy effects on skin texture: Stimulates new collagen growth Diminishes fine lines and wrinkles Replenishes the dermis...

Take a trip to Hungary! Treat your skin, and your senses, to the exotic Eminence skin care line. Eminence products...
New from Éminence in June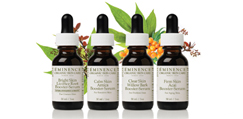 Éminence will be introducing 8 new products as part of their VitaSkin™ collection; 4 new Booster-Serums and 4 new Starter Sets. Contact us for more information.
Our Philosophy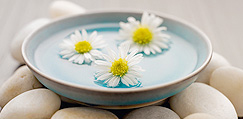 Combining the knowledge of 20 years experience as a skin care specialist with excellent custom service and the best products available today's skin care market, we can only offer exceptional result and satisfaction to the Customer.
Seasonal Special
Cleansing combined with the Strawberry – Rhubarb Dermafoliant (gently exfoliates and removes impurities to brighten...

Read more